Adhesive Film (For machines and measuring devices)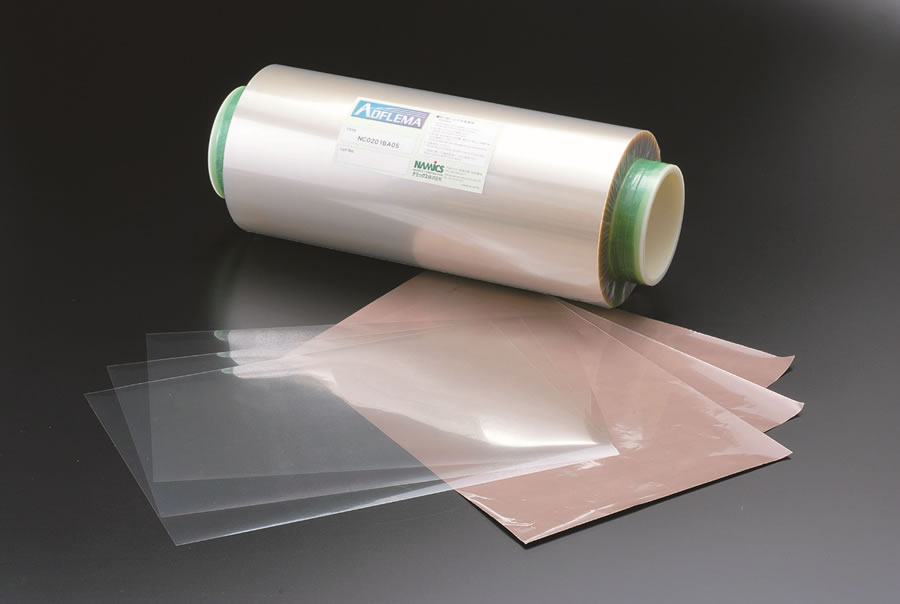 Key Features
This is an unreacted thermosetting resin film which controls fluidity . This insulating thin film can be very precisely applied to various types of materials and forms.
Property Data
Product
Number
Characteristics
Film
Thickness
Recommended
Curing
Condition
Peel
Strength
[N/cm]
Tg
[℃]
NC0103
Low temperature cure,
High adhesion strength
40, 80µm
150℃, 60min
12
85
NC0106
oil resistance,
High solvent resistance
75µm
180℃, 60min
7
85
Please contact the local sales if you wish other thickness.
CONTACT
For inquiries or consultation regarding our products, please contact us on the following page.