The global expansion of NAMICS
Our target is the world markets, and to get the ratio of overseas sales to over 80%.
We have sales bases in the US and Europe, Singapore, South Korea, China, and Taiwan. Our production bases are in China and Taiwan, and the development base is in the US. After steering to the electronics field, NAMICS accelerated our global deployment, and the ratio of overseas sales exceeded 80% in 2017.
It started from deploying in China in 1999
CERACOAT is Japan's first moisture-proof insulating material developed first by NAMICS. Using this as a starting point, we have developed high-purity and highly functional insulating materials one after another. However, the domestic demand of CERACOAT shrank due to the decrease in applications and had also been considered for discontinuation, but the demand in China and other overseas markets remained. In addition to the companies overseas, with more Japanese companies venturing abroad, NAMICS predicted an increase in demand abroad, so it established a production base in China in 1999. It started as a pilot plant. That is, it was positioned as a trial for overseas deployment, but it turned profitable in the third year. We felt a positive response in our offshore strategy.
Few of NAMICS' products are ready-made, rather, the products that are customize-made after signing a partnership agreement with customers to jointly develop/improve are the mainstream. Therefore, rather than allowing an agency in between NAMICS and the customer, directly exchanging ideas leads to the speed-up of the development and the information from the sites can also be obtained quicker. Therefore, we fixed our sight on Southeast Asia, which started to be called "the factory of the world," and expanded our production and sales bases there.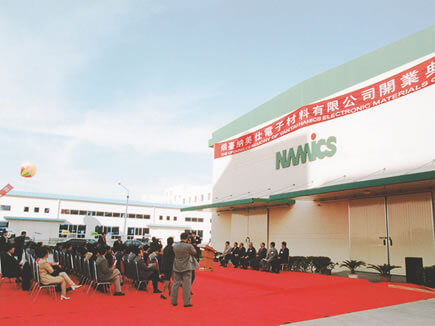 The role of America and Europe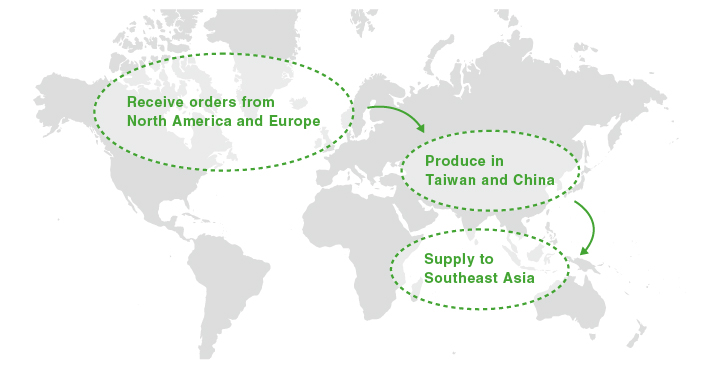 Meanwhile, our bases in the US and European countries such as Germany, have a low share compared to Taiwan, China, and Korea in the total overseas sales, which may make them look to inefficient expansions at first glance. However, customers in North America and Europe include decision-makers with regards to ordering, so the sales offices are necessary there. In other words, the business model is that we receive orders from North America and Europe, then produce in Taiwan and China, etc. and supply it to Southeast Asia, the factory of the world.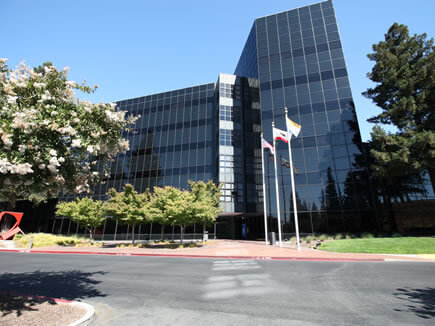 Also, we have acquired a local company in the US located in the suburbs of Boston, Massachusetts in 2008 and made it into a R&D base. The aim is to facilitate joint development with customers, collaborative research on elemental technologies with neighboring academic institutions such as Massachusetts Institute of Technology in the US, where the culture is different from Japan and development situation is also different. We aim to learn development unique to each country. There is also an expectation for the synergistic effect on business due to the exchange between industry and academia.
Such human resource exchanges are actively carried out, which is helping to raise the skill levels of our employees.
To the conquest of East Asia from Taiwan as the base
In addition to the presence of a large number of leading customers in Taiwan, there was another reason behind the expansion into Taiwan in 2013. It is the compliance with BCP. The need for the measures to resume and continue business activities as soon as possible after a disaster has been pointed out since the Great East Japan Earthquake of 2011. This compliance translates to the diversification of risk against disaster damage. When encouraged by customers to comply with BCP, NAMICS initially thought about deploying bases within Japan in places such as Kyushu. The reasons being, managing quality control, information and confidentiality are easier to control thoroughly for factories in Japan, and it is easier to organize a centralized system of research. However, in the circumstances where overseas sales are the main, and a reliable supply of products to customers around the world is required, the question was, "Is not it insufficient to limit the risk diversification only within Japan?"
Our company plays a vital role in the customers' supply chains. To respond to that trust, we decided to establish a production base in Taiwan and also started the overseas production of our main products. Concerning sales, we have promoted cooperation and strengthening of sales bases in various locations in the 2010s, and have established a sales system covering East Asia as a whole.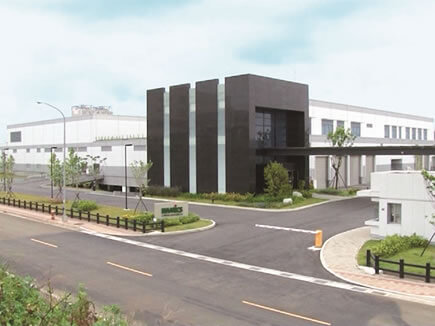 The ratio of domestic and overseas sales, which was 7:3 in 2000, reversed in 2010, then it reached 3:7 in 2013, and currently is at 2:8, meaning overseas sales accounts for 80%. The offshore strategy that we have been promoting over 20 years has surely produced significant results.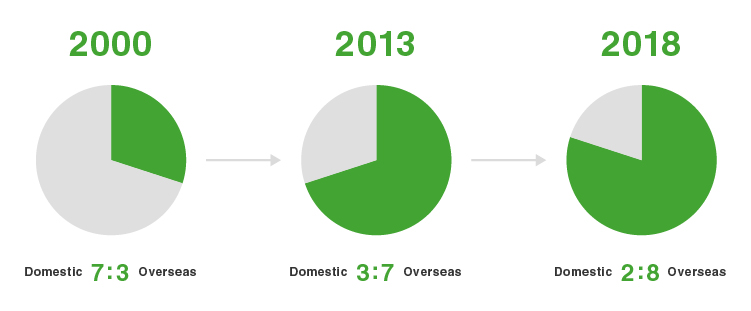 Global human resources who will lead the future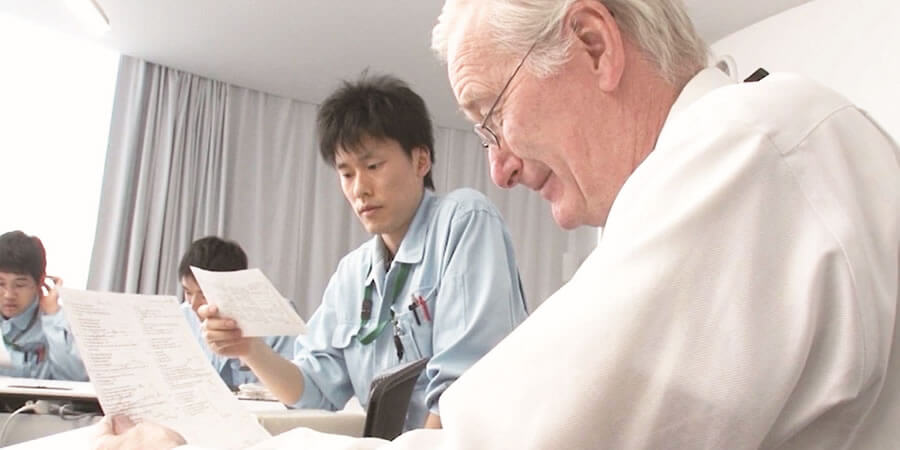 Such overseas business development cannot be realized merely by the efforts on the hard side of establishing bases. Also significant is the manpower that can interact with foreign customers and research institutes, participate in overseas exhibitions and conferences, and even build reliable acquaintances for cultivating sales channels, with the managers themselves traveling overseas. Engineers are encouraged to participate in academic conferences both in Japan and abroad to widen their views and to build connections in addition to be acquainted with the latest technology and information. We are also focusing on developing human resources on a global basis by dispatching staff to our R&D Center in Boston and the research facilities at the Taiwan factory.
We will continue to fulfill our responsibilities as a supplier to the global electronics industry while paying close attention to the popularization of IoT products, electric vehicles, and self-driving vehicles, especially in the Chinese market.