Corner / Edge Bonding Pastes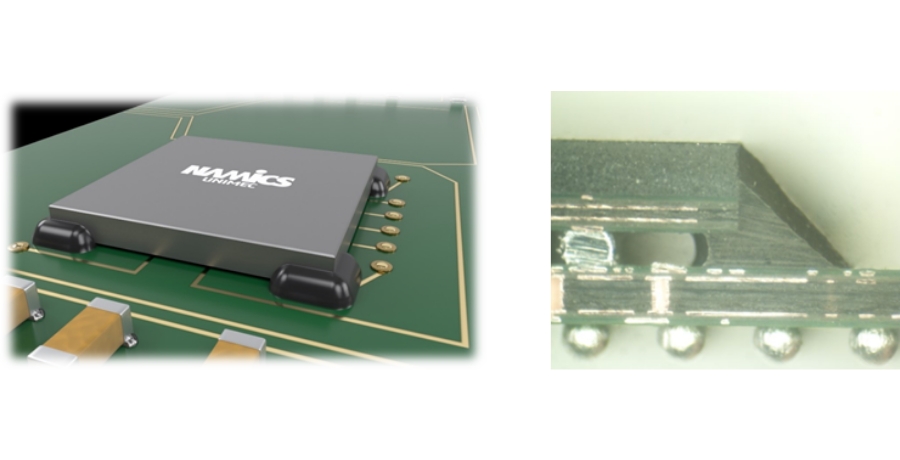 Key Features
Namics' board-level corner/edge bonding materials come in reworkable or non-reworkable types with excellent workability and securely reinforce each corner of a semiconductor package. Not requiring a package underfill process, the product allows you higher UPH, cost reduction, and higher reliability. With its high thixotropy properties, the product allows for targeted application only in areas where it is needed.
Property Data
Product Number
Characteristics
Viscosity [Pa・s]
Thixotropy
Tg[℃]
Modulus
[GPa]
C.T.E ≦Tg
[ppm]
C.T.E ≧Tg
[ppm]
SUF1583-19
Low Tg, Reworkable
40
3
80
7
37
130
XSUF1583-28
High TG, Non-reworkable, High reliability
80
3
130
8
33
100
Related Products
CONTACT
For inquiries or consultation regarding our products, please contact us on the following page.