Low-dielectric adhesive film for high-frequency substrates
Insulating adhesive film for high frequency/high speed transmission FPC/rigid circuit bord
Features
Low dielectric constant (Dk) and low dielectric dissipation factor (Df) film achieve the decrease of the transmission loss at high frequency communication.
Applicable as an adhesive layer for PTFE multilayer substrates for high frequency applications.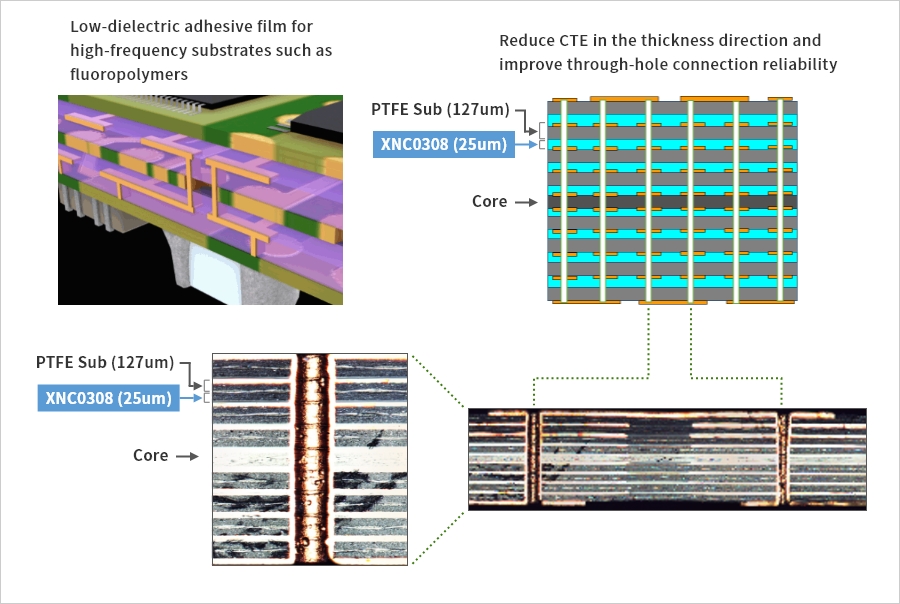 Property Data
Product
Number
Characteristics
εr
tanδ
Tg
[℃]
C.T.E.
[ppm/℃]
NC0201
Low Dk
High Tg
2.5
0.0025
185
130
NC0308
Low Df
High Tg
Low CTE
3.1
0.0016
184
50
CONTACT
For inquiries or consultation regarding our products, please contact us on the following page.