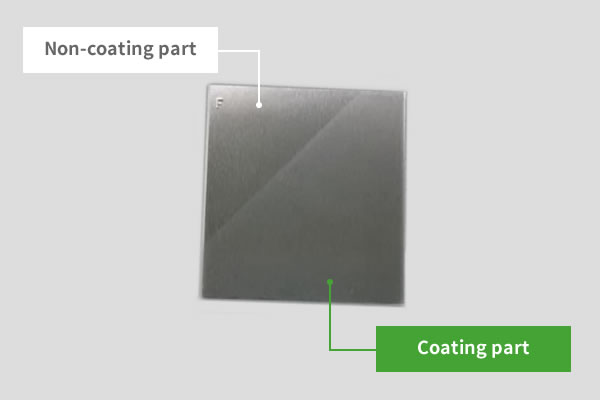 Substrate:Aluminum substrate
Coating thickness:1-2um
Dielectric Coating Thixorion
Thixorion is a registered trademark or a trademark of Advenira Enterprises, Inc.
Key Features
Thixorion is an aqueous coating material with an Al‐Sihybrid nanocomposite developed at Advenira in USA.
It provides a very thin coating with excellent dielectric breakdown strength.
Thixorion can coat and seal a wide range of materials such as aluminum, steel, stainless steel, brass, copper, glass, ceramics and other porous surfaces.
Samples are available. Please contact us to confirm your application.
|   | XE160-1 |
| --- | --- |
| Viscosity | 17mPas |
| Coating Method | Dipping, Spray, etc. |
| Heating Conditions | 150℃/60min |
| Dielectric Breakdown Strength | >200 V/um @1-10um |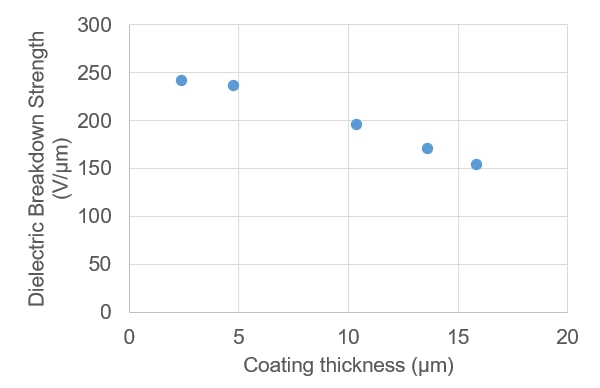 Dielectric Breakdown Strength
Related Products
CONTACT
For inquiries or consultation regarding our products, please contact us on the following page.